Dana Lu Bryson – Owner, Managing Partner
Jeff Burns – Director of Operations
Dee Jarvis - Staff Accountant
Heather Dow - Accounting Clerk
Lana Schlotfeldt – GM, Event Planner
Beth Gardner – Director of Sales
Araceli Franco - Head Chef Village Inn
Javier Encinzo – Property Maintenance Engineer
Lili Salgado - Banquet Manager
Lourdes Rivers - Executive Housekeeper
Brandy Bodford - Revenue Manager
Steve Lawson – GM, Event Management
Nicole Holcombe - Executive Housekeeper
Allison Watts – Director of Sales
Rebecca Woodcock – Revenue Manager
Erik Baciuska- FOH/Head Chef Brookstown Inn
Roger Aquino - Chef Brookstown Inn
Danny Perrell - Maintenance Engineer
Angie Putman  - Revenue Manager /Asst. GM
Julie Daye – Event Planner / Sales Director
Derek Cress – GM/Culinary Management
Jamie Davis – IT Director
David Phillips – Web Design & Marketing
Derrick Carroll - Derrick Carroll Creative
Dana Bryson – Owner / CEO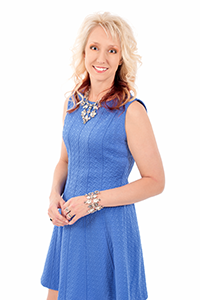 Dana Bryson, Owner of KZ Hotels, has a true passion for hospitality, business, and helping others succeed. She is a firm believer that everything you need to know about leadership can be found in the Bible. With a Business degree from Salem College and Concentration in Accounting, she worked for a hospitality management company serving many branded and independent hotel operations. In over 20 years in the industry, her hospitality experience spans from accounting, operations, finance, new construction, renovations, business development, sales and marketing, and revenue management which eventually led to investment, ownership and management in four hotel businesses of her own. Dana enjoys giving back to her community and has served as Chair of the Chamber of Commerce, numerous Tourism Boards, and volunteers for Junior Achievement. JA is a unique program that sparks a spirit of entrepreneurship in under privileged school districts and is taught in the classroom as early as Kindergarten. Dana serves as a charter board member for Brandon's Buddies Foundation, a 501c3 with a mission to serve families with children diagnosed with Cancer in our local community. Dana is recognized as a recipient of the Women in Business award by Triad Biz Journal, the Lewisville-Clemmons Chamber of Commerce Leadership award, as well as several other industry awards such as the Certificate of Excellence for her hotel properties. She was recently nominated for the Center for Women in Entrepreneurship and Business Hall of Fame by Salem College. She has been a keynote speaker and panelist for industry and community symposiums as well as guest speaker at Salem College in a Women, Work and Happiness Senior Seminar. Recent speaking engagements include Goodwill Advisory Council Panelists topic, 'Future Directions of Forsyth County', Visit NC 365 Conference Panelists topic, 'How do DMO's attract a Hotel Development', and New Winston Museum Panelists topic 'Historic Hotels'. Dana's God-given strength and energy derives from her serving her clients in a manner that provides productive results through leadership and proven strategies. In a day where Small Businesses need more than a consultant, KZ Hotels provides the experience that achieves goals by old fashion hard work accompanied by a smarter way of doing things. Who says you can't work smarter AND harder! She understands what it means to be in business, and aspires to share her expertise with small businesses, by supporting them in ways that allow them to focus on earnings. KZ Hotels is a full service accounting and management company created for hotels, small businesses, and commercial property management. For her leisure time, Dana enjoys coaching her son, Micah's, baseball and soccer team, playing drums in the Praise Band at Clemmons First Baptist Church, exploring railroad systems with her other son, Kyler, fishing, and travelling to unique historic hotels with her Husband, Keith.
Lana Schlotfeldt - Event Management and General Manager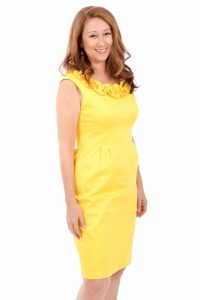 Lana Schlotfeldt, is an expert in Event Management with over 20 years of experience in planning, creative design, and directing nearly 400 events annually at Village Inn Event Center. Her creative energy and organizational skills are witnessed in the delivery of quality customer service with integrity, elegance, and confidence. She assists our clients and meeting planners in making valuable decisions such as menus, seating set-up, and program design for weddings, corporate meetings, parties and other social events. She also specializes in unique party decorating with special lighting, fabrics, and design that creates the perfect atmosphere for each occasion. Lana is known to Wobble, loves to dance and travel, and has a passion for extreme sports.
Beth Gardner - Director of Sales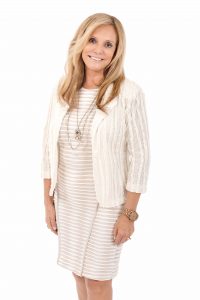 Beth Gardner is Director of Sales for Village Inn Event Center, managed by KZ Hotels. Her background has been in travel and hospitality with over 36 years working with Piedmont Airlines/US Air and Aladdin Travel including 15 years with Village Inn Event Center. Beth's strengths are in cultivating relationships and meeting clients needs in the large group, corporate meetings, and conventions market assisting clients will all of their meeting, food and beverage, and overnight hospitality needs. Her intimate understanding of these markets combined with experience in assisting meeting planners with space and lodging demands makes her an effective top performing Sales Director as well as provide guidance to our Sales Force. Some of Beth's special interests include painting Barn Quilts (she is an artist), attending Gregg Allman concerts, and Go cart riding. She also has a keen sense of fashion and style which contributes to her artistic expressions.
Araceli Franco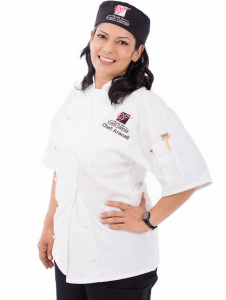 Araceli Franco is the Head Chef at Village Inn Event Center, managed by KZ Hotels. Her background has been in Culinary and hospitality with over 20 years with Village Inn Event Center. Araceli's strengths are in creating a culinary experience that satiates the appetite of our finest clients while delivering consistent quality for up to 700 guests...on time!
Jeff Burns – Director of Operations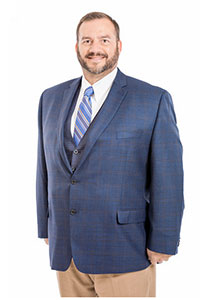 Jeff Burns, a retired Marine, held Top Secret Clearance as a Communications Center Supervisor exemplifying the United States Marine Corps Value in Honor, Courage and Commitment. Jeff's professional career spans over 23 years in Food and Beverage Operations and Hotel Management. He recognizes that Food and beverage is a critical component of successful operations and has a proven track record in delivering impactful results with a tactical approach. In addition to F&B Operations, Jeff is an experienced Controller focusing in Financial Budgeting, Reporting, Cost Reduction, & Profitability Management.
Derek Cress - Culinary Manager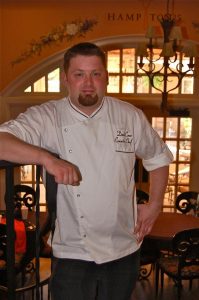 Chef Derek Cress boasts 15 years of Culinary Experience as a Chef of Fine Dining restaurants and catering services. His strength is creating appealing food and beverage options, strategic cost controls, creative and intelligent designs, and thoughtful touches that create a memorable guest experience while delivering profitability to the bottom line.